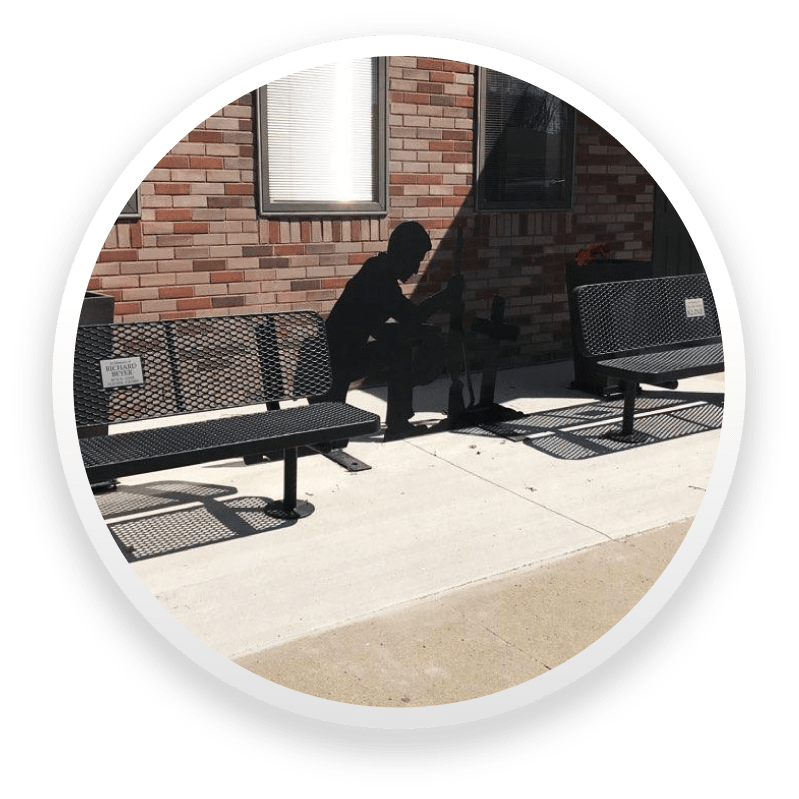 Commercial Memorial Benches That Are Second to None… In ALL Climates!
The Premier Advantage: Commercial Memorial Benches built with Durability and Stability that look good and are manufactured to last a lifetime in ALL climates.
Premier Polysteel offers commercial Memorial Benches in many best-selling styles. Choose a comfortable, durable, and attractive bench with a memorial plaque to provide a lasting tribute. Honor and remember individuals and groups in a special way. Wonderful for gardens, parks, cemeteries, and just about anywhere you would want a bench.  The memorial plaque works best on any Premier Polysteel bench with a backrest.
Top bench choices include:
Grand Contour
Champion
Champion Supreme
Grand Contour Swing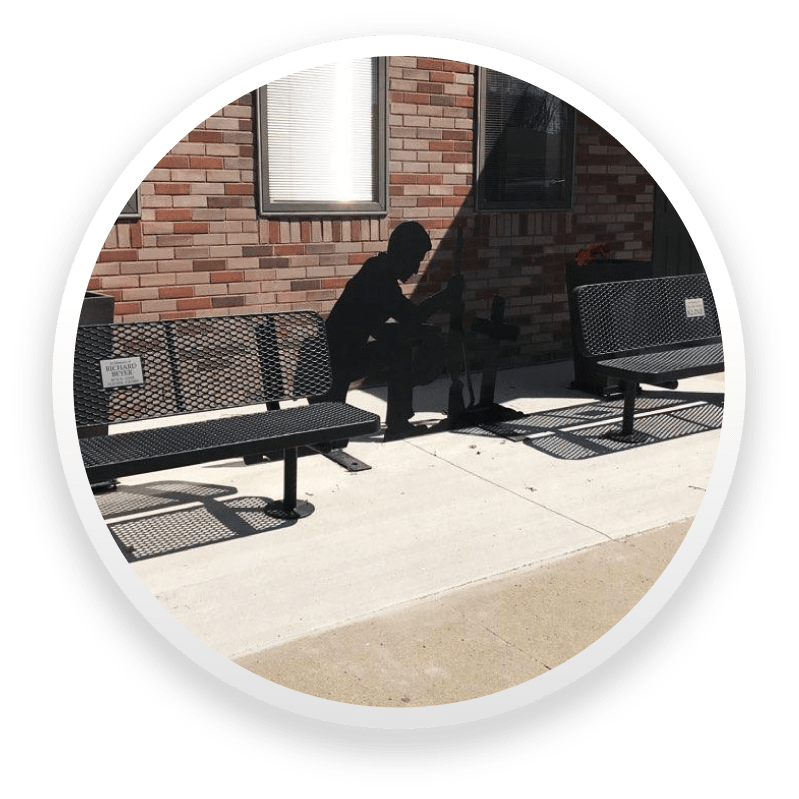 Commercial Memorial Benches
The sublimated ink plaque is specially rated for the outdoors and will withstand the weather without rusting. The 4″ x 6″ aluminum plate has a brass finish. Your personal message will have a clean and clear look due to this heat-pressed process.
With our Industry Leading 20 Year Warranty, commercial Memorial Benches offer a durable and attractive addition to any location. Furthermore, outdoor benches require very little maintenance (no painting!) and are very easy to clean! The plaque carries a ten-year warranty against fading.
As a result of our high customer satisfaction, we have many, many returning customers.  Just check out our Customer Testimonials page.
Customize your commercial Memorial Benches even further with lettering.
Community Outdoor Furniture Program
We have designed a program specifically for cities, schools, and other organizations that wish to place benches and picnic tables throughout the community without tapping into the budget. Donors will be able to choose a product you have preselected and dedicate it to a special person or group. A plaque installed on the backrest will display their name and a message as a distinct acknowledgment. Click here for more information. Outdoor Furniture Program Info