If you want to know why round picnic tables are the best choice for your guests and visitors, you've come to the right place. Round metal picnic tables allow visitors the ability to quickly sit down without wondering how they are going to be part of every conversation. Additionally, these commercial grade picnic tables are easy to enter and exit. There is no reason to "climb in and climb out". Let's dive in to learn more in-depth details about these picnic tables!
Round Picnic Tables Allow Everyone To Be Seen
Traditional commercial grade aluminum picnic tables require the individuals sitting at the ends to have to bob their heads forward and backward to have a conversation with everyone. Whether they are trying to speak with someone in their same row or diagonal from them, it can be challenging and exhausting to speak with the group. Fortunately, round metal picnic tables allow everyone to be easily seen without having to make any additional effort once seated.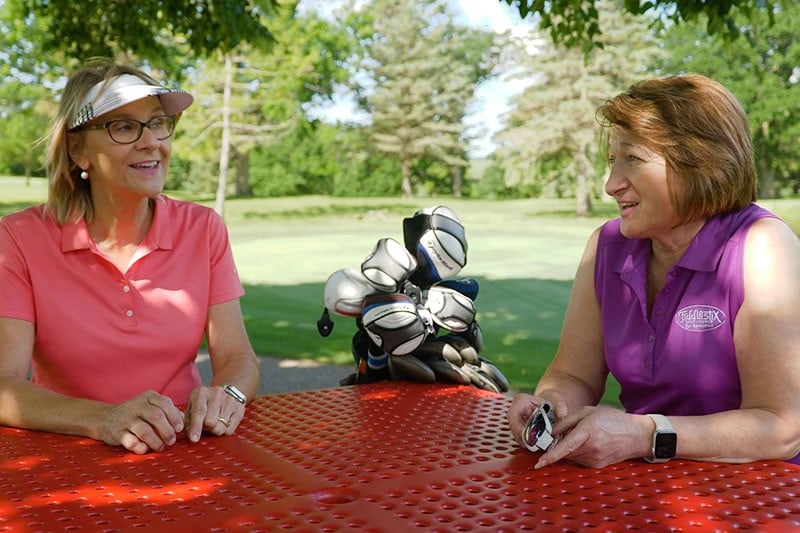 You Never Miss a Conversation at Round Metal Picnic Tables
The radial design on the table perfectly places everyone to hear everything that is said. Aside from an umbrella, there is nothing and no one in a way that can prevent sound from traveling. This means everyone at the table can be part of the main conversation without having to play catch up or asking someone to repeat themselves.
Reduce Any Feelings of Isolation While Sitting at a Picnic Table
When sitting at a picnic table, some individuals can be isolated. This is especially true when they only know the person who is sitting next to them and that individual has turned to have a conversation with someone else. This feeling of isolation is greatly reduced while sitting at a round picnic table. Each guest can speak without having to turn their body, which creates positive body language, allows for easier bonding and communication, and decreases anxiety.
Round Picnic Tables Make Physical Distancing Easier
The simple geometry of a round picnic table ensures everyone can be seen and heard comfortably while keeping safety measures in mind. A round table allows individuals to sit equidistant from one another, which is why round picnic tables are optimal choices for parks, outdoor seating at restaurants, community centers, schools, and other public spaces. The spacious seats and full 48" diameter tabletop offers overall comfort.
Visitors Spend More Time At Round Picnic Tables
A round picnic table not only allows for increased safety, better bonding and communication. It also allows everyone at the table to ensure the shade of an umbrella. A round metal picnic table with umbrella encourages guests to sit back and relax in the shade. Whether they are watching the kids play, getting work done while enjoying the fresh air, or simply need to stop while exercising, round picnic tables with umbrellas are incredibly attractive to your guests. Once seated, your guests will want to stay longer because they have finally found an escape from the sun!
Now that you know why round picnic tables are the best seating options for your guests and visitors, we encourage you to pursue our product selection.
If you have any questions about lead times or installation procedures, please do not hesitate to contact us today!