Now is the perfect time to start thinking about how you're going to spruce up your outdoor space. And what is a better way to make an area look neater and tidier than new trash receptacles? We offer a variety of styles, sizes, and colors so that you can choose the perfect fit for your location. At Premier Polysteel, we want to make your trash look good. Nothing quite livens up an outdoor space quite like a hunter-green receptacle with an arch lid, even if people can't quite put their finger on what you've done to make things look so put together.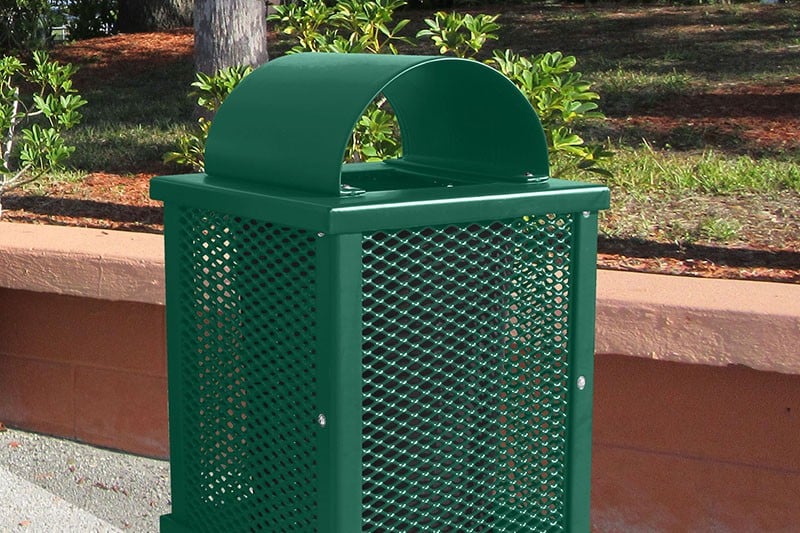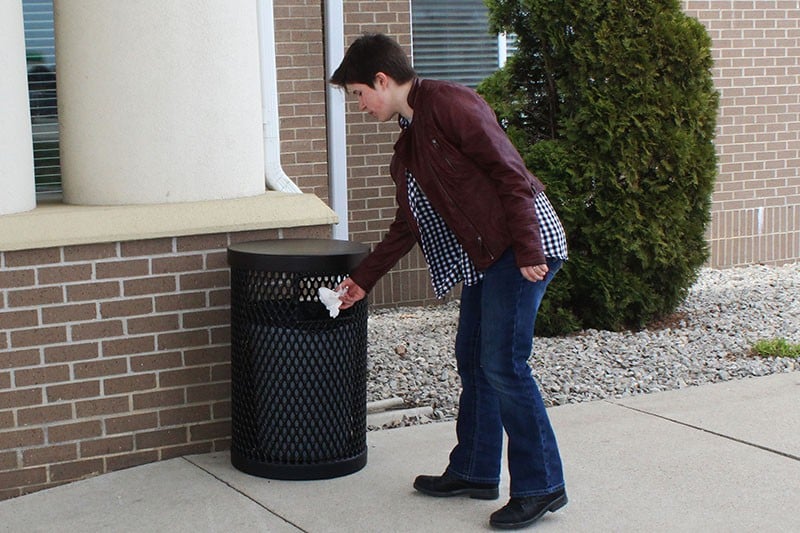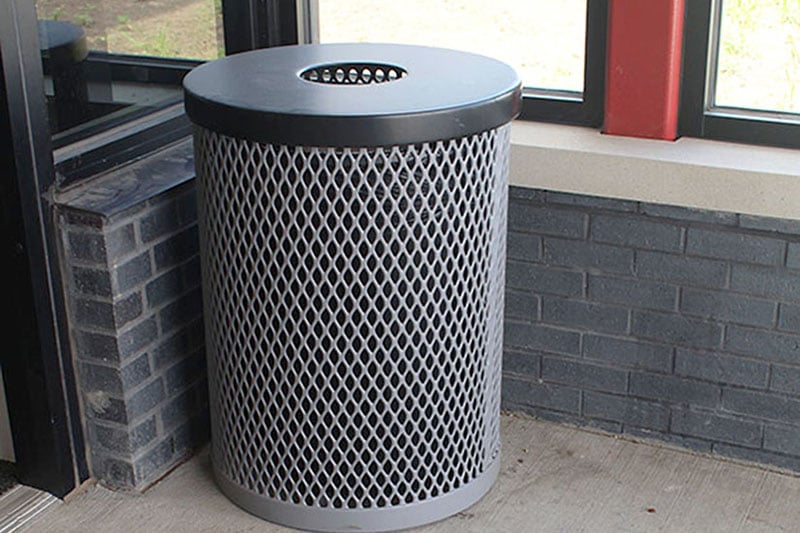 Let's Talk Trash
Your to-do list is too long for you to spend time thinking about garbage cans. We want to make your life easier. Our low maintenance, easy-to-clean, and quick-to-empty trash receptacles are up to the challenge.
Six things to look for when selecting new trash receptacles:
Protected metal: Plain metal garbage cans start out looking pretty nice, but eventually they turn into an eyesore. Our receptacles have a thick (1/8+ inch) coating that is bonded to the metal, which means they will never need painting. Who has time for that? Because of our unique coating, they won't rust – not even on the bottom!
Mold-Resistance: The plastisol we apply to our products not only includes UV stable properties but also an antimicrobial additive, so they are resistant to bacterial and fungal growth. In addition, they are easily cleaned with a power washer or hose along with mild soap and bleach-free disinfectant.
Sturdiness: Trash cans don't do any good if they blow down the street when the wind picks up.
Durability: Purchasing high-quality products saves money in the long-run. Premier Polysteel is so certain our trash receptacles will look great and last for years to come that we offer a 20-year warranty.
Design: Why shouldn't your garbage cans look good? Trash is a reality, but what contains it can still look nice. We offer twelve standard colors, as well as a selection of styles and sizes.
Location: We are way too particular about how our products are made to make them anywhere but in our hometown of Northwood, Iowa. Premier Polysteel is one of the few commercial-grade outdoor furniture companies that manufactures all products in the U.S.A.
Our commercial-grade trash receptacles come with a 20-year warranty because we believe in doing things right the first time instead of fixing them later.  Plus, if there's one thing you don't want to have to think about for 20 years – it's your trash. We make things tough so that they'll stand up to high-traffic usage out in the elements. Plus, they are probably the most heavy-duty garbage receptacle you can buy. In fact, we're positive that none of our customers have ever had to chase a runaway trash can!
Once you receive your receptacles, you won't have any trouble following our easy assembly instructions, but if you need to reach us – we're easy to find! Our attention to detail applies to all our products because we have high standards, even for trash.
Proudly Made in the U.S.A
Contact us for more help selecting the right trash cans for your location.