We have a radical idea: Picnic tables should be comfortable. Traditional coated metal tables have large holes which, as we've all experienced, aren't the most comfortable to sit on. Premier Polysteel offers a unique, perforated steel texture that creates a level surface, which is uber comfortable. The smooth, even surface is also less likely to cause spilled drinks, making it an all-around user-friendly option. People who visit your park, school, or business will be able to spend as much time as they'd like relaxing at a picnic or enjoying time with friends.
Perforated steel is easier to maintain than other textures and creates a better experience for guests.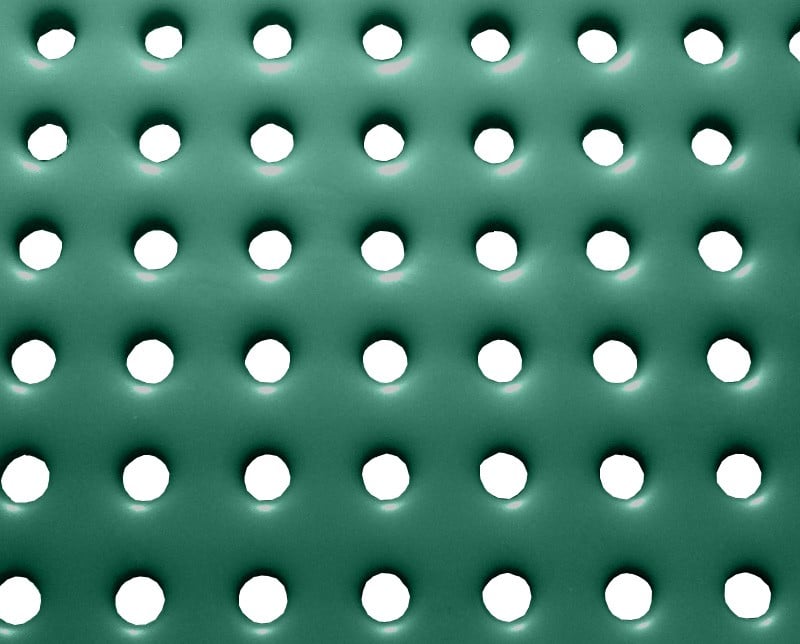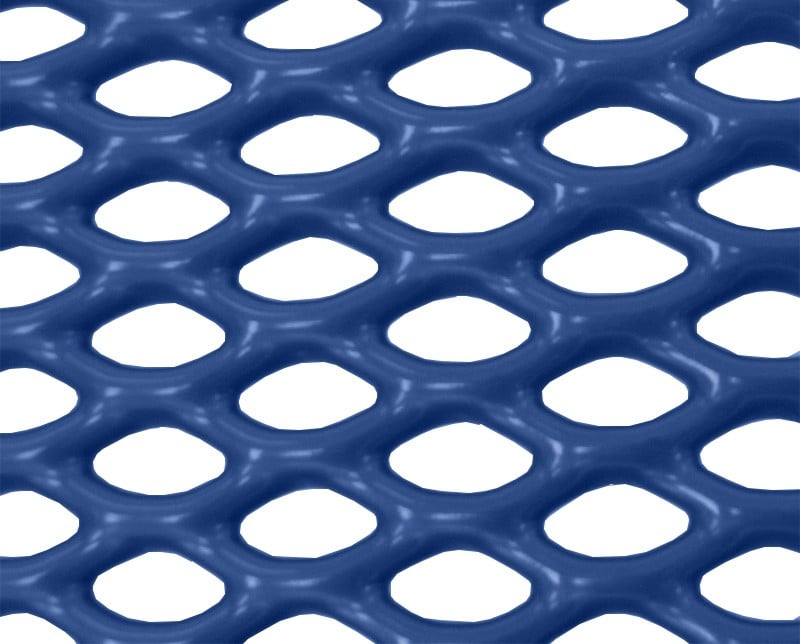 Here are the main reasons:
It has a smooth surface that keeps items from tipping over.
It's more comfortable to sit on than other types of tables.
Cleaning it is a breeze.
Rainwater doesn't get trapped.
It looks sleek and upscale.
Unlike tables with wood or exposed metal, poly-vinyl-coated tables will continue to look good with minimal effort on your part. All of our products are made with a thick coating that keeps them rust free and resistant to fading. When you select the perforated texture, life is even easier. The smooth surface is easy to wipe clean and won't hold rainwater. The texture also has a sleek, eye-pleasing design that will make your space stand out.
Want to mount your picnic tables so they'll stay put for years to come? With our industry-leading 20-year warranty, it makes sense to select one of our permanent mounting options because you won't have to replace your tables any time soon. We offer surface-mount options for bolting tables to hard surfaces so they won't budge even in strong winds. If you're purchasing tables for a grassy area, our direct bury option is ideal for keeping tables in place.
Visitors will be able to tell you spent a little extra time picking out outdoor amenities and that you care about creating a functional space. It'll look like you've spent a ton of time researching, but we'll walk you through the options in just a few minutes. Visitors will be impressed with your taste and thoughtfulness, and they'll be glad to be rid of the uncomfortable picnic tables of the past.
TitleShop our Picnic Tables Now!