Description
Outdoor Cushions
For the best in comfort, try our chaise lounge cushion. We have carefully selected twelve solution-dyed acrylic fabrics that we feel are great matches with the lounge colors. In addition, the cushion colors and designs match wonderfully with our standard furniture colors. Furthermore, they feature clean French edge corner seams. Each cushion measures 82″ x 22″ x 4″. Additionally, six fabric cushion ties are firmly stitched into the seams of the cushion. This will secure it to the lounge chair.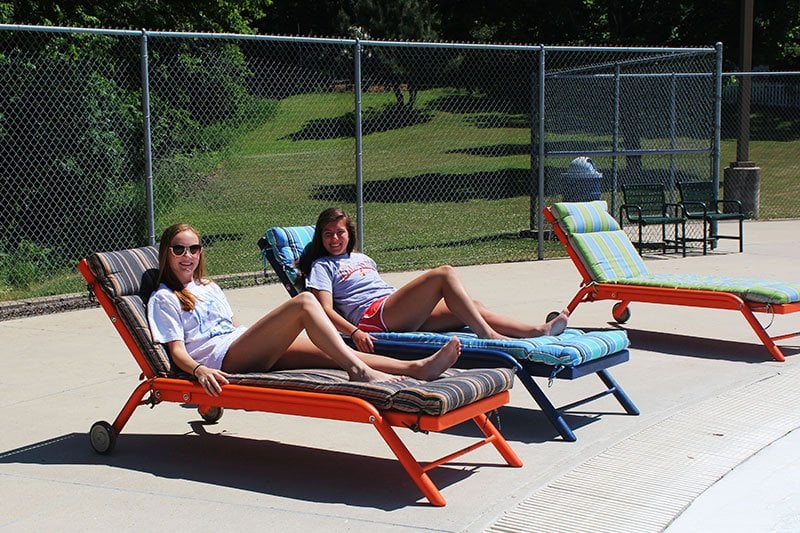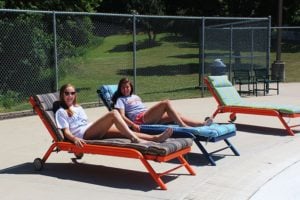 Relax poolside with our beautiful and extremely durable chaise lounge. This comfortable deck lounger comes with an easily adjustable backrest. Like all our products, this commercial chaise exceeds performance requirements. Strong winds, high humidity, sand, heavy rain, and salty sea air are no match. A 1/8+ inch layer of UV stable, mold-resistant plastisol (poly-vinyl) is bonded directly to the metal. Therefore, rust and corrosion will NEVER be a problem with your commercial quality chaise lounge. This is because our products have no exposed metal. What's more, because of our manufacturing process, our chaise lounge has a 20 Year Warranty! Our process continues to be a time-tested winner.
The cushions are custom-made to fit the Premier Polysteel lounge chair. They fit our lounge chairs perfectly.
*Color Disclaimer: Actual chaise lounge cushion colors may vary slightly from the colors shown on your monitor.
Looking for a color or pattern not shown? Contact us! We'll try our best to find it for you!